Access control system installation specification design
2018-11-06 17:14
The wiring control specification of Access control system
1. Access control system centralized power supply: Access control system lines are divided into two types: power line, signal line. The power cord mainly supplies power to the electric lock and the card reader. Under normal circumstances, the distance RVVP*0.5MM wire type is required within 50 meters, and the RVVP*1.0MM line is required for the distance of 50-100 meters. The signal line is a card reader communication signal line, an exit button control line, and a door magnetic signal line. Use twisted pair cable or shielded twisted pair cable and RVVP cable. Each Access control system is routed according to the equipment used.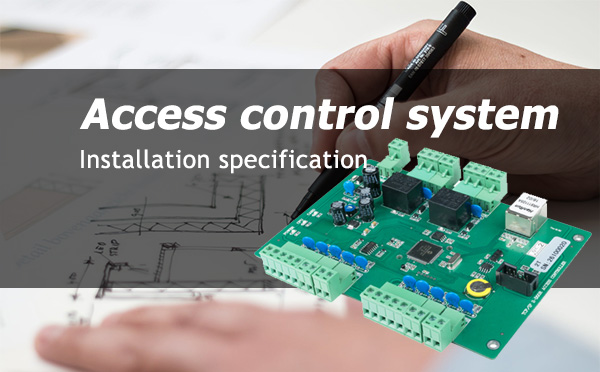 2. Access control system power supply (remote control) The line only has signal lines, generally RVVP lines, twisted pairs, shielded twisted pairs. The signal line is divided into a card reader communication line, an electric lock control signal line, an exit button line, a door magnetic signal line, and various data lines. All power supplies are powered by an access control.
3. There is a breakpoint in the middle of the line of the Access Control system. The power-off line needs to be docked and insulated.
4. Line measurement: Test the line before wiring to avoid breakpoints in the middle of the line. After the line is laid, test the line immediately to test whether there is any break point in the wiring process. When installing the equipment, the same It is necessary to test the line to avoid damage to the line caused by other constructions after the wiring is installed.
5. Shielding treatment The line should be weakened by the wire slot. If there is no weak wire slot, please take the pvc bushing. If you can't take the pvc bushing, you need to leave the strong electric power to the maximum extent and all the wires are shielded and grounded.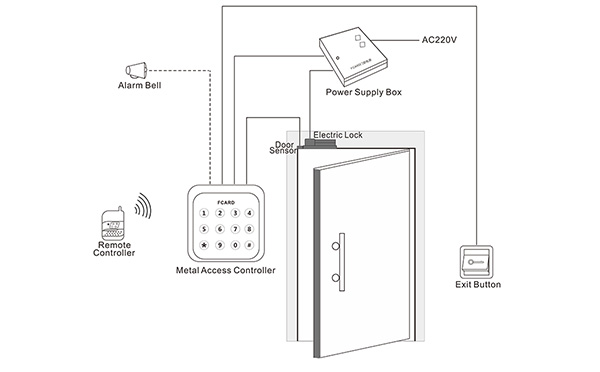 The Access control system before the installation of debugging
The Access control system needs to check the various devices in the access control before installation. Before starting, you need to test all the devices one by one to check whether the device is running normally and avoid hidden dangers during installation.
Steps for debugging: First test the access control power supply to avoid unstable power supply. The access control system is connected to the device for a unified power-on test. After power-on, each device should be tested for normal operation. If it is normal, it can be debugged as a whole.
The debugging of the Access control system needs to record the problems faced, organize the problems encountered in debugging, and give feedback to the manufacturer to obtain technical guidance.
Finally, with the completion of the debugging phase, you can actually install the Access control system to the access channel.
Keywords: access control system. http://www.pc15.net/index_en.html