FC-2080E Guard Tour
2016-11-05 10:25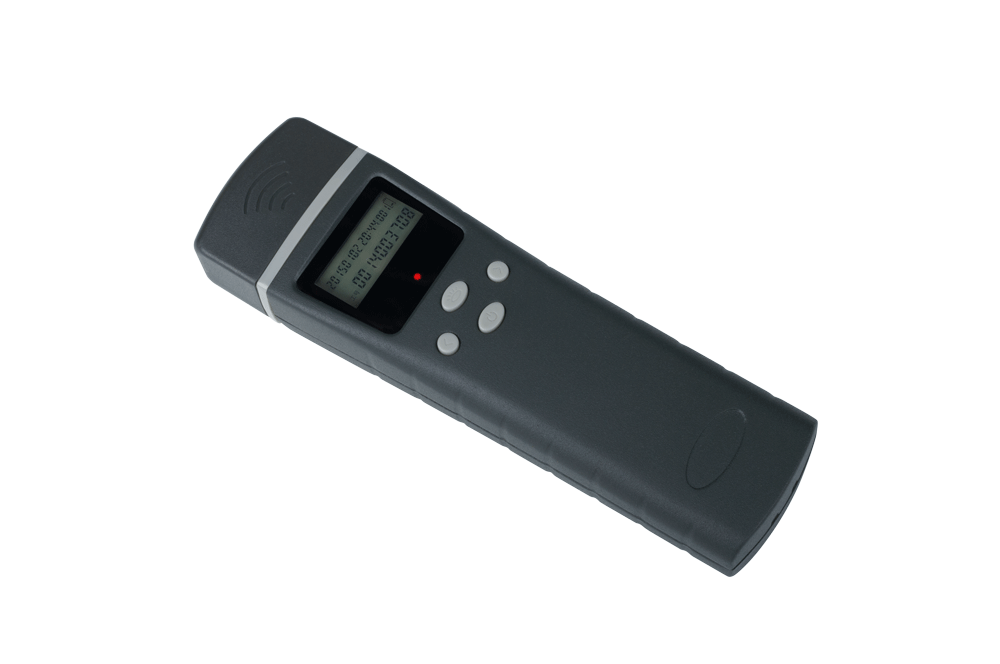 FC-2080E Guard Tour
Guangzhou Fcard Electronics Co.,Ltd is a company which mainly specialized in access control systems, It has 10 years experience in this filed. Nowadays, we have manufactured: Access Control Series、Time and Attendance Series、Guard Tour Series、Consumption Management Series、Water Controller Series、Elevator Access Control Series、Parking Lot Series、Turnstile Series、Fingerprint Access Series、Monitoring Series and Smart Lock Series, etc.
In order to optimise and improve the "One Card Pass" system, our company have published a new product: Intelligent Guard Tour, model is: FC-2080E. The features better than other similar products are: excellent electronic circuit design; easy to use; scientific and standardized management; LCD Screen; comes with lighting
Introduction:

FC-2080E is a professional intelligent guard tour designed by FCARD company in order to make the inspection and management more effective. It is a new brand product for scientizing and standardizing security guard work, provide effectively scientific management solution that integrated human guard and technology guard.
FC-2080C intelligent guard tour is data collector in guard tour system, the security guard takes it with, records the time of reaching every site, then data analysis and saved by computer used for guard tour attendance、performance review, attendance reports and etc.
The guard tour system including: guard tour、USA communication cable ( also used for recharging)、Charger、personal button、tour site and software.

Products Advantages:

1. Use RFID technology
2. Sound and vibrated when reading card

3. LCD Screen
4. Support 100,000 records
5. USB cable for data transmission and charging
6. With LED flashlight
7. Metal housing, waterproof, anti-vibration and anti-low temperature

Technical Parameters:
Working Temperature: -20℃ to 70℃

Operating Humidity: 5%-9%

User Capacity: 999
Card Records: 100000
Identification speed: <0.1s
Transmission: USB Cable
Charge Way: by USB
Battery: 3.6V battery
Dimension:150mm x 45mm x24mm
Appearance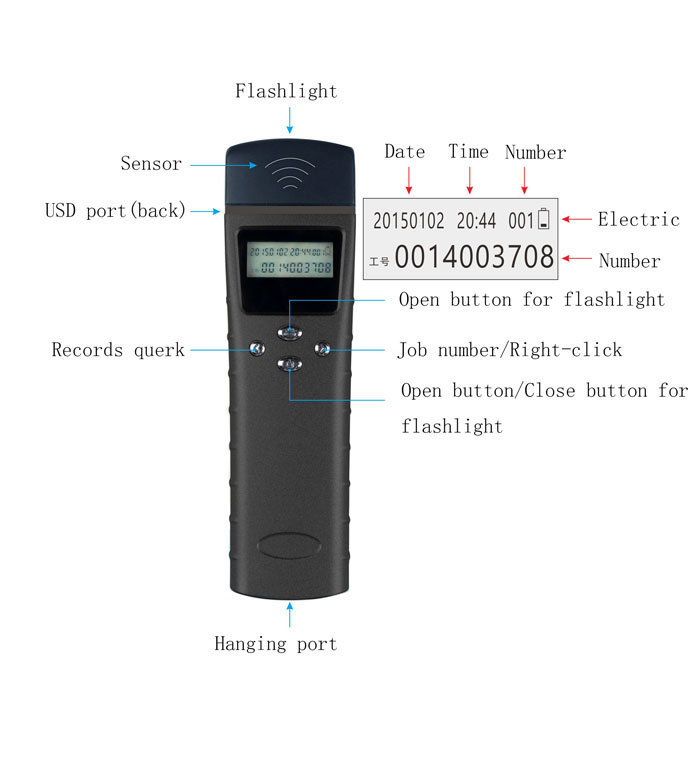 Structure Diagram