FC-8832A Lift Access Controller Wiring Diagram
2016-11-10 14:11
Details of the problem:
Excuse me, The FC-8832A Lift Access Controller is which part of the Elevator? How much card reader it mostly can be connected? How to wiring and send me the wiring diagram? Thanks.
Expert answer:
Thank you for your purchased. You can wiring according to the following pictures.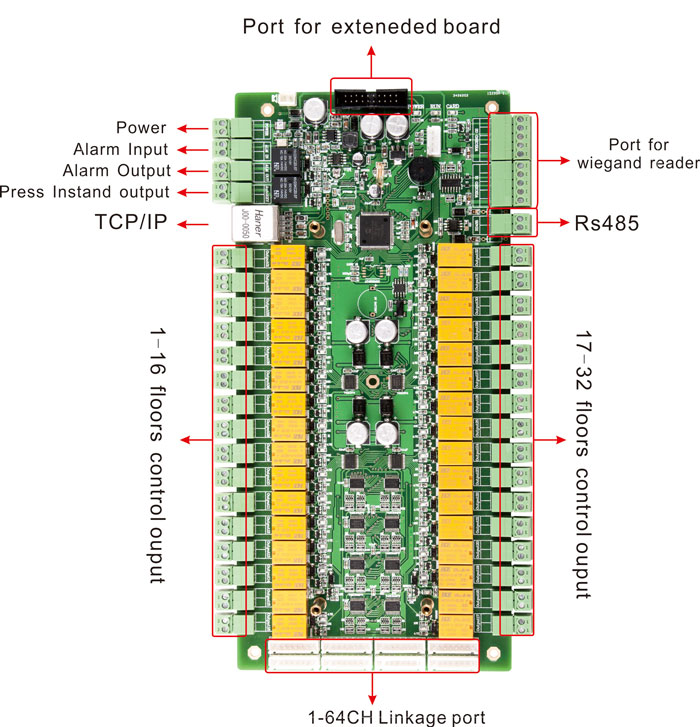 If you still have problems, please add my Whats App: +86 4006886663